A customized print-friendly version of this recipe is available by clicking the "Print Recipe" button on this page.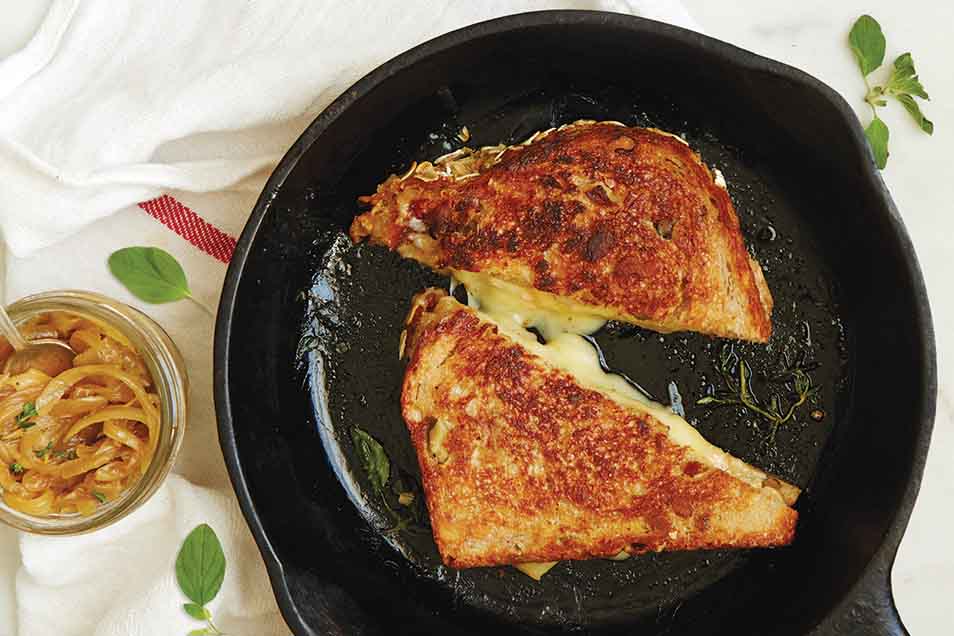 Apples are great prepared in any fashion, but especially in yeast breads. Not only is the flavor great, but the apples keep the bread moist. One universal favorite apple for baking is Granny Smith, but local markets and farm stands may offer unique regional varieties.
Ingredients
2 packages (1 tablespoon + 1 1/2 teaspoons) active dry yeast
1/2 cup warm water
2 cups warm milk
2 tablespoons vegetable oil
1/2 cup brown sugar, packed
2 teaspoons salt
2 cups oat flakes or old-fashioned rolled oats
1 teaspoon ground cinnamon
5 cups (approximately) King Arthur Unbleached All-Purpose Flour
2 cups coarsely chopped tart apples
1 cup coarsely chopped walnuts
additional oat flakes or rolled oats, for sprinkling in pan and for topping
1 large egg beaten with 1 tablespoon cold water, for topping
Instructions
In a large bowl, stir yeast into water to soften.

Add milk, oil, brown sugar, salt, oats, cinnamon, 2 cups flour, apples and walnuts. Beat vigorously for 2 minutes.

Gradually add remaining flour, a little at a time, until you have a dough stiff enough to knead.

Turn dough out onto a floured surface.

Knead, adding flour as necessary, until you have a smooth, elastic dough.

Put the dough into an oiled bowl, turning once to coat the entire ball of dough with oil, and cover with a towel. Let rise in a warm place until puffy, about 1 hour.

Grease two 9" x 5" or 10" x 5" loaf pans, and sprinkle with rolled oats.

Turn dough out onto a lightly oiled work surface. Divide dough in half.

Shape dough into loaves and place in prepared pans.

Cover with a piece of lightly greased plastic and let rise until almost doubled, about 45 minutes.

While the bread is rising, preheat the oven to 375°F. Just before baking, brush tops of loaves with egg/water mixture. Sprinkle with additional rolled oats.

Bake for 30 minutes, or until internal temperature of loaves reaches 190°F. Immediately remove bread from pans and cool on a rack, to prevent crust from becoming soggy.

Store, well-wrapped, for 5 days at room temperature, or freeze for up to 3 months.