A customized print-friendly version of this recipe is available by clicking the "Print Recipe" button on this page.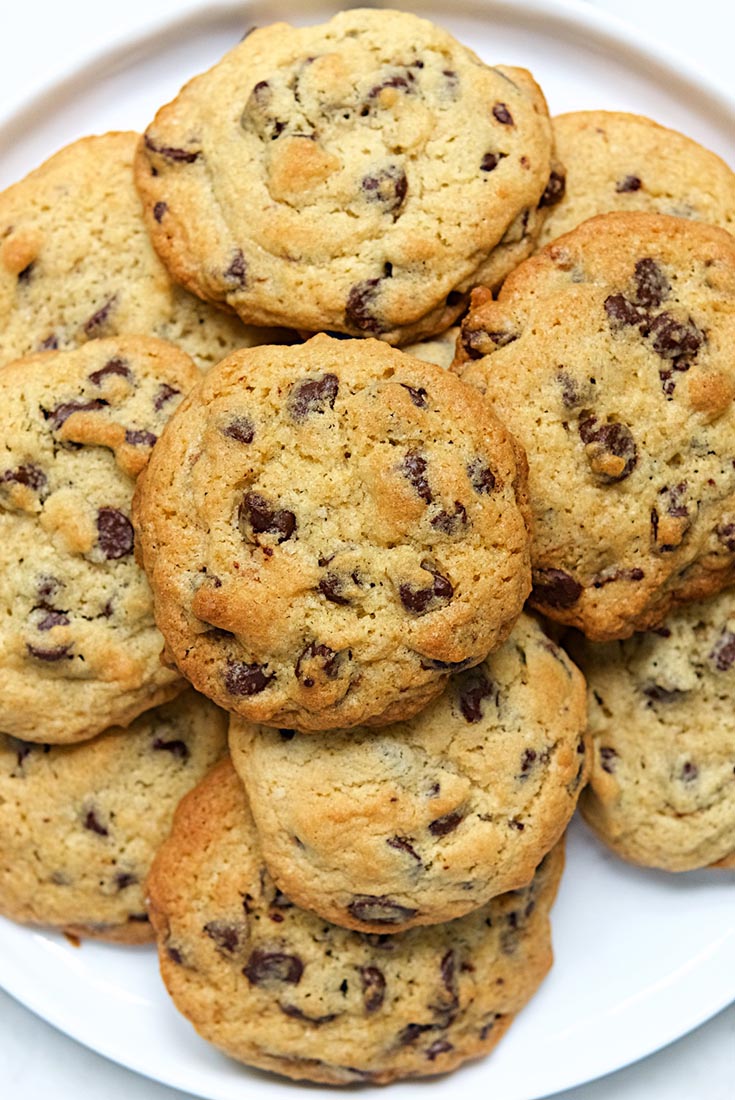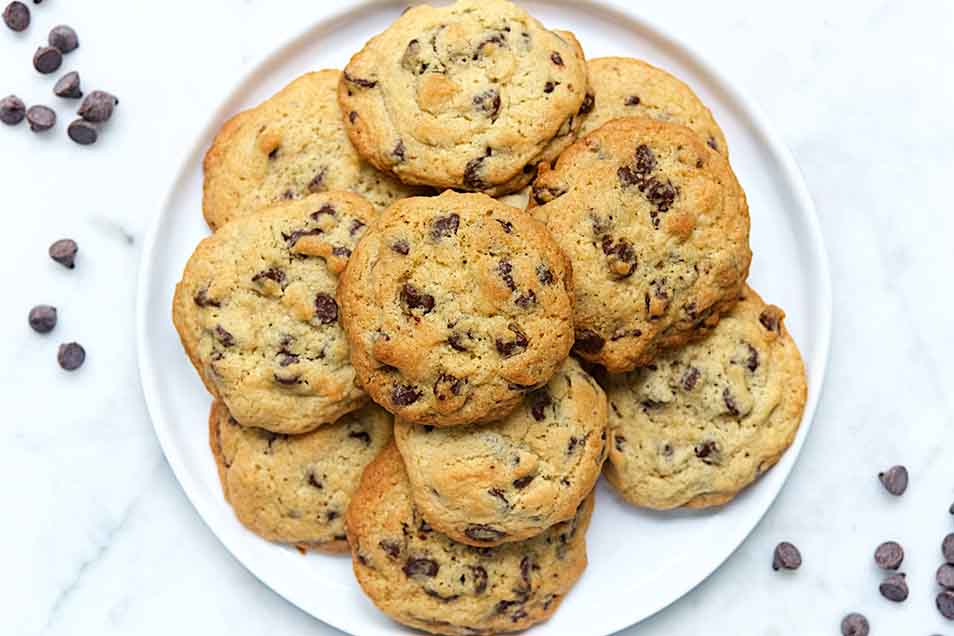 Add chocolate or other flavored chips, dried fruit, nuts, even small candies; this "mother cookie" is a perfect starting place for all kinds of wonderful variations.
Ingredients
1/2 cup butter
1/3 cup + 1 tablespoon granulated sugar
1/3 cup brown sugar, light or dark, packed
1/2 teaspoon salt
1 teaspoon vanilla
1/4 teaspoon baking soda
1/2 teaspoon baking powder
1 large egg
1 1/2 cups King Arthur Unbleached All-Purpose Flour
2 tablespoons milk, optional
2 cups chips, nuts, and/or dried fruit, optional
Instructions
Preheat the oven to 375°F. Lightly grease two baking sheets, or line with parchment.

Beat together the butter, sugars, vanilla, salt, baking powder, and baking soda till well combined.

Add the egg, beating till smooth. Scrape the sides of the bowl, and beat again till smooth.

Add the flour, mixing it in completely.

If you're making cookies using chips, nuts, etc, beat in the milk, then the add-ins.

If you're making plain cookies, without add-ins, omit the milk.

Drop the cookies by the traditional "tablespoonful" (actually about 4 measuring teaspoons) onto the prepared baking sheets, spacing them about 2" apart. A tablespoon cookie scoop works well here.

Bake the cookies for 10 to 14 minutes (or up to 16 minutes; ovens may vary). The cookies should be a light golden brown, and a bit darker around the edges. For softer cookies, bake the shorter amount of time; for crunchy cookies, bake longer.

Remove the cookies from the oven, and cool right on the baking sheets.
Tips from our bakers
Substitute 1/2 to 3/4 cup King Arthur White Whole Wheat Flour for an equal amount of all-purpose flour, if desired.
Reviews
Great recipe. I made it with wheat flour, 1 1/2 c. choc. chips and 1/2 c. walnuts. Next time I think I will try less sugar. Will do this again.
Made these today and they almost burned as oven was too high at 375 per your recommendations....you have to start watching after 10 minutes. .... They were very puffy and chewy...they don't spread. I prefer a thinner crisper cookie...I Might try one more time and adjust the recipe for a more crispy, thinner cookie.
Only way to improve this recipe is to make it a day ahead of time. After adding the chips and all the add-ins, cover the bowl with plastic wrap and stick in the fridge overnight or 24 hours. This allows the flavors to "mature" and blend.
Good basic recipe, just wondering is those that had problems with temp and baking times live at higher elevations like I do. If so the cookies need to be baked @ 325 or 350 depending on your elevation and reduce baking time. I like this recipe with cranberries, walnuts and dark chocolate.
This is a great basic recipe to play around with. They have a cake-like consistency but I'm a fan of cakey cookies - come to think of it, I'm a fan of all cookies. I've used it twice now, once making a basic chocolate chip cookie, and the other time I added mashed banana (because it was in my kitchen), shredded coconut (also because it was in my kitchen), and chocolate (because I wanted chocolate) and it turned out pretty good. I was worried the banana would make the cookies spread out or something, but they puffed up nicely and looked the same as the first batch. Thanks for all your great recipes!
I tripled the batch to make a cookie assortment. Either 375 is much too high or the recommended time is entirely too long. I did not think to reduce the temp as I did not read the comments first. My first batch was entirely to dark. The second batch burned on the bottom. The rest came out fantastic. I recommend 9 to 12 minutes if baking at 375, however I'll try reducing the heat to 350 next time and see how that works out. Tripling the recipe got me 88 cookies.

Thanks for your feedback on this recipe, fellow baker. We want you to be able to rely on our recipes for the very best results, so we're taking another look at the baking time and temperature to see if needs to be adjusted. It's important to keep in mind that ovens vary and convection settings especially can cause ovens to run hot. You can try doubling up on your baking sheets if they're relatively thin to mitigate the heat more evenly. We hope this helps! Kye@KAF
A perfect "blank canvas" cookie dough, this one is also very easy to put together. I've added walnut and orange zest, chocolate chips and espresso powder, even curry and fennel--always amazing if you add elements with good interplay between them.
This recipe is much less labor intensive than some recipes. I substituted 1/2 tsp of Fiori di sicilia for half the vanilla and added lemon chips (hoping these will be brought back!!!!). They are delicious! Having read the comments, and knowing my oven cooks hot, I cut down on the time and cooked only 12 minutes. The next time I make them, I'll try baking at 350 for a slightly longer time. We are so pleased with these cookies and the ease of the recipe!
This recipe made a good cookie, but my batch seemed very dense/thick. They were neither chewy nor crispy thin. I measured out all of the ingredients as directed. Perhaps my cookie balls were too big?
Size is a good theory - other culprits may be flour measurement, use of optional milk ingredient, chips or chunks used in the cookies? It may be a good opportunity to call our baker's hotline at 855-371-2253. Happy baking! Irene@KAF
Perfect recipe - the cookies are awesome! My kids loved them - they did the baking are are working on the eating!!!!