A customized print-friendly version of this recipe is available by clicking the "Print Recipe" button on this page.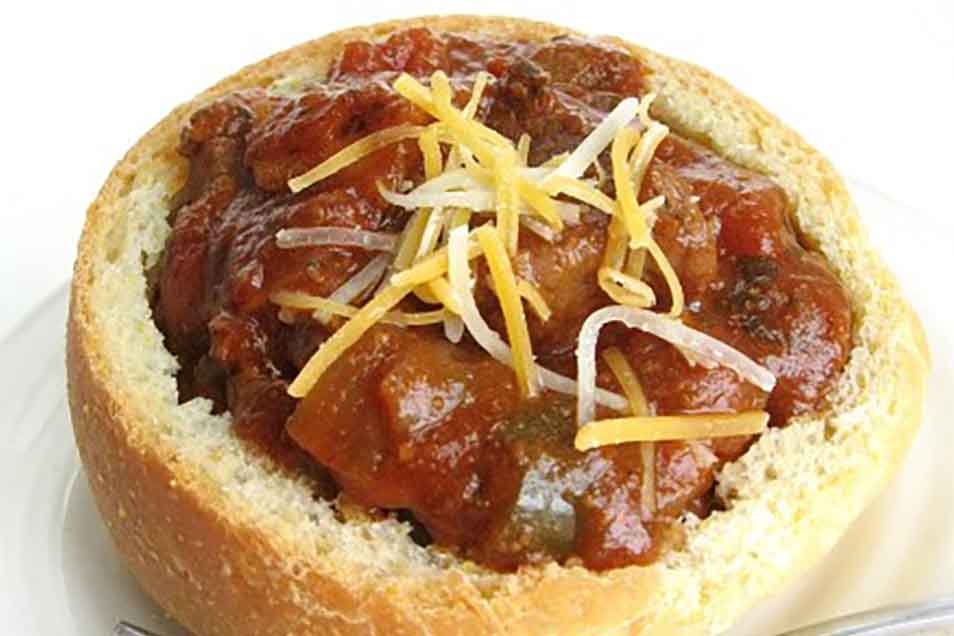 Ah, there's nothing like a hot bowl of chili on a crisp fall or winter day — especially when the bowl is just as delicious as the chili! Check out two of our favorite chili recipes in "tips," below.
Ingredients
1 1/4 cups lukewarm water
1/4 cup vegetable oil
1/2 cup yellow or white cornmeal
2 to 3 teaspoons ground cumin, to taste; optional
1 1/4 teaspoons salt
1 tablespoon sugar
3 tablespoons potato flour or 1/2 cup dry potato flakes
2 tablespoons Baker's Special Dry Milk or nonfat dry milk
2 1/2 teaspoons instant yeast
Instructions
Combine all of the ingredients, and mix and knead them, by hand, mixer, or bread machine, to make a smooth dough.

Place the dough in a bowl or rising container, cover it, and let it rise for about 60 to 90 minutes, until it's just about doubled in bulk.

Gently deflate the dough, and divide it into 8 pieces. Round each piece into a ball.

Stagger the balls on a lightly greased or parchment-lined baking sheet. Cover, and let rise for about 60 to 90 minutes, until noticeably puffy. Towards the end of the rising time, preheat the oven to 350°F.

Bake the buns until they're golden brown, about 25 minutes. Remove them from the oven, and let them cool right on the pan.

When you're ready to make bread bowls, cut the top 1/3 off each bun.

Gently and carefully scoop out the bread inside. Reserve it to make breadcrumbs, if desired.

Heat the chili, and ladle it into the bread bowls. Place the bowls in a preheated 350°F oven for about 10 minutes, if desired, to heat and crisp.

Serve with grated cheddar cheese and sour cream, if desired.

Yield: 8 individual bread bowls.
Tips from our bakers
We love these chili recipes, and they're perfect for bread bowls: Oven-Baked Chili, and White Chili, a tasty chicken-based chili. If you use White Chili with these bread bowls, omit its cornbread topping.