A customized print-friendly version of this recipe is available by clicking the "Print Recipe" button on this page.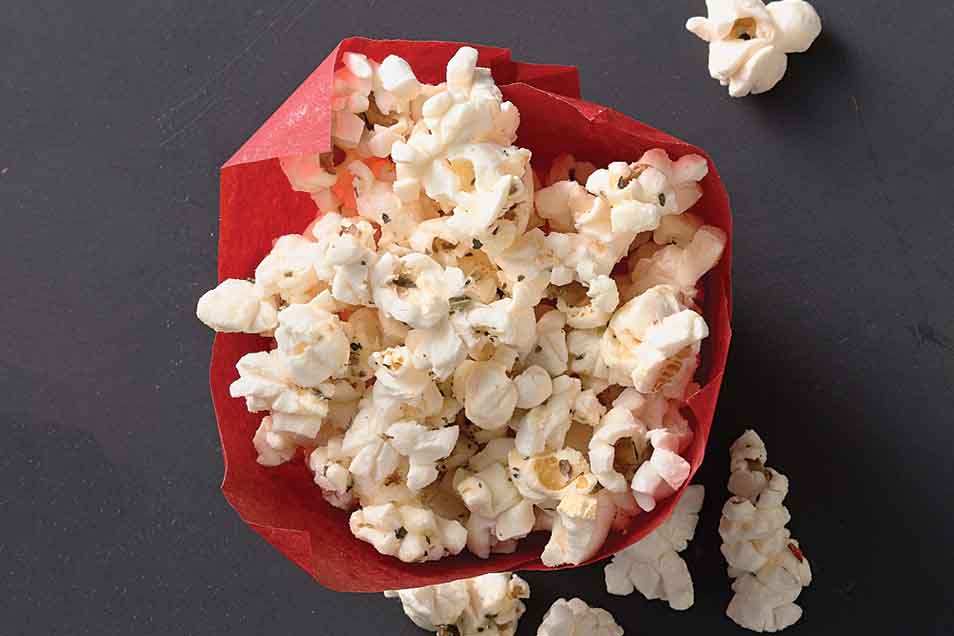 A quick and easy snacking food, this popcorn will make you come back for more and more... and more!
Instructions
Combine all the ingredients in a large bowl, tossing the popcorn for a minute or so to allow the oil and seasonings to coat all the kernels.

Package and/or store in an airtight container.

Yield: 12 cups popcorn.
Reviews
Easy to do, but we didn't care for the end result.
Thank you so much for posting this recipe. It is simple, yet outstanding. I have been paying $2.50 for a 6-cup bag of popcorn extremely similar to this at a local grocer. I didn't like the price, but paid up because I love the popcorn. Now, with the Vermont cheese powder and some Italian herbs, I can have this any time I want at a fraction of the cost. At tops, this cost $0.50 to make 12 cups. Also, I want to mention the first reviewer sounds like they used pizza dough flavor rather than pizza seasoning. I think that might be why it became gloppy. The recipe calls for pizza seasoning, which isn't a powder. I highly recommend this simple, tasty recipe!!!
My first try with combining everything was a gloppy mess. But a bit of order made this quite successful: 1. I pulsed the cheese powder and pizza seasoning in my mini food processor to remove lumps and mix the powders. 2. After popping the corn and transferring to a large mixing bowl, I drizzled the corn with oil, tossed, then added the powder coating in sub-batches, and got a nicely coated popcorn. As a transplanted New Yorker, any infusion of pizza is welcome!