A customized print-friendly version of this recipe is available by clicking the "Print Recipe" button on this page.
Harvest Grains Bread with Grape Seed Flour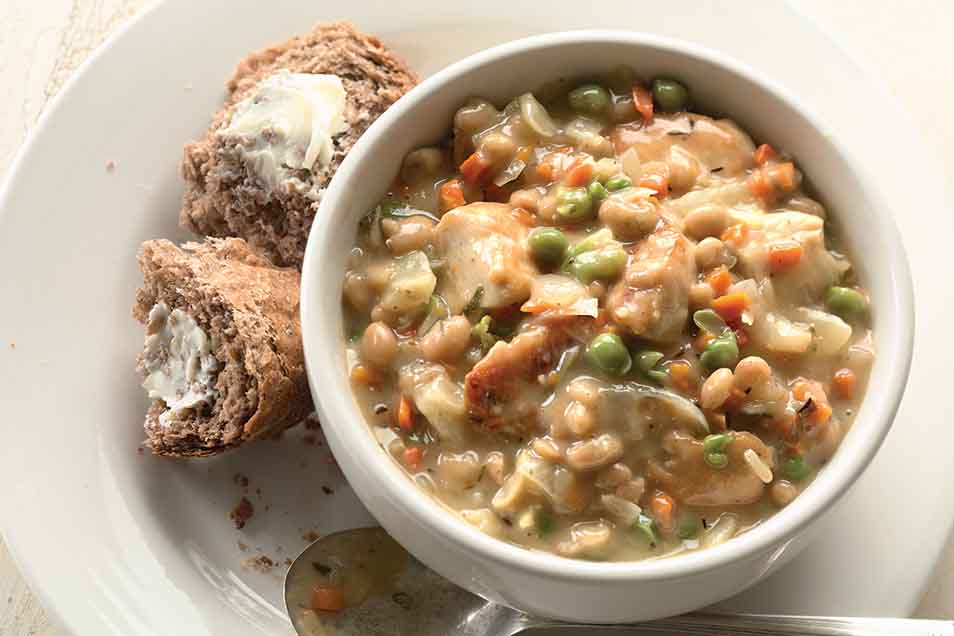 This hearty whole-grain bread has an extra shot of antioxidants from grape seed flour.
Instructions
Mix and knead everything together to make a soft, smooth, slightly sticky dough.

Allow the dough to rise, covered, for 1 to 1 1/2 hours; it'll become puffy, though it may not double in bulk.

Lightly grease the base of a lidded pan, and sprinkle with cornmeal or semolina. Use a 13 1/2" lidded stoneware cloche, long baker (14"), or 4 1/2-quart Dutch oven. Substitute a 9" x 5" pan, if desired; the baking method will change (see step 7, below).

Shape the dough, place it in the pan, and allow it to rise, covered, for about an hour, until it's nicely puffy.

When the bread is risen, use a sharp knife to make three diagonal slashes across the top of the loaf.

Place the lid on the pan and place the pan into a cold oven.

Set the oven to 400°F and bake for 35 minutes. (To bake the bread in a 9" x 5" pan, bake in a preheated oven for 30 to 35 minutes, until the loaf tests done.)

Remove the lid from the pan, and bake until the bread is browned and registers 190°F to 200°F on an instant-read thermometer, another 5 to 10 minutes.

Remove the bread from the oven, and turn it out of the pan onto a rack to cool.

Yield: 1 loaf.
Reviews
Used this recipe as a start, but added a little this and a little that and ended up with about a quadruple batch. Baked half in two loaf pans and one layer cake pan. Froze half and just baked that this morning. The first batch was. a big hit with our company who wanted homemade by me.
Wonderfully moist, chewy with a nice crust. I didn't have the grape seed flour, so substituted it with quinoa flour. I also substituted the bread improver with 3 tsp vital wheat gluten. I baked it in a 10" loaf pan. This will become a staple for a whole grain bread loaf.
This was a great loaf of bread.I divided the dough and made two round loaves out of it.I was surprised at the color the grape seed flour gave it,and loved the texture and flavor. The one thing I should have done,was let the dough rest before needing to give the flour time to hydrate.I will definitely make it again and would recommend it highly. Thanks,KAF