A customized print-friendly version of this recipe is available by clicking the "Print Recipe" button on this page.
Harvest Grains Bread with Grape Seed Flour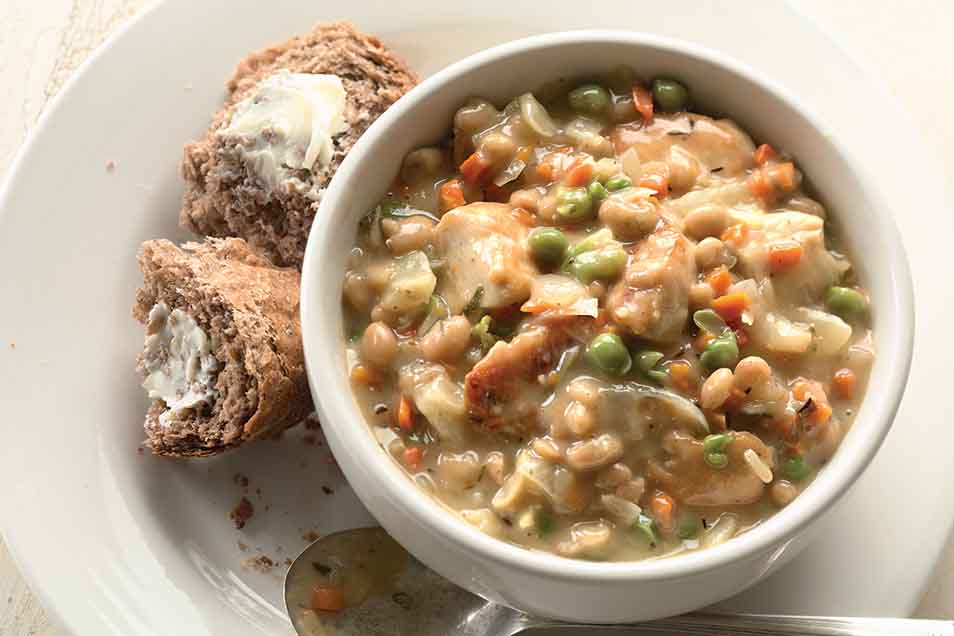 This hearty whole-grain bread has an extra shot of antioxidants from grape seed flour.
Instructions
Mix and knead everything together to make a soft, smooth, slightly sticky dough.

Allow the dough to rise, covered, for 1 to 1 1/2 hours; it'll become puffy, though it may not double in bulk.

Lightly grease the base of a lidded pan, and sprinkle with cornmeal or semolina. Use a 13 1/2" lidded stoneware cloche, long baker (14"), or 4 1/2-quart Dutch oven. Substitute a 9" x 5" pan, if desired; the baking method will change (see step 7, below).

Shape the dough, place it in the pan, and allow it to rise, covered, for about an hour, until it's nicely puffy.

When the bread is risen, use a sharp knife to make three diagonal slashes across the top of the loaf.

Place the lid on the pan and place the pan into a cold oven.

Set the oven to 400°F and bake for 35 minutes. (To bake the bread in a 9" x 5" pan, bake in a preheated oven for 30 to 35 minutes, until the loaf tests done.)

Remove the lid from the pan, and bake until the bread is browned and registers 190°F to 200°F on an instant-read thermometer, another 5 to 10 minutes.

Remove the bread from the oven, and turn it out of the pan onto a rack to cool.

Yield: 1 loaf.