A customized print-friendly version of this recipe is available by clicking the "Print Recipe" button on this page.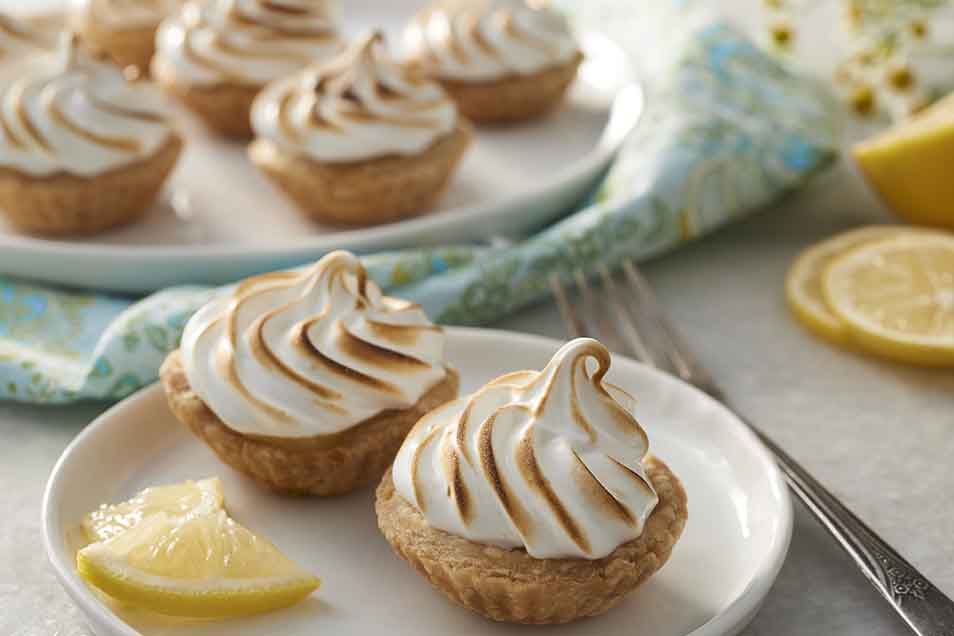 These tasty mini pies are a perfectly elegant dessert.
Ingredients
2 cups Pastry Flour Blend
1/2 teaspoon salt
3/4 cup (12 tablespoons) cold unsalted butter
1 large egg yolk
2 to 3 tablespoons ice water or orange juice
Instructions
To make the pastry: Whisk together the flour and salt.

Work in the butter until pea-sized pieces form.

Add the egg yolk and ice water. Toss until the dough comes together, adding more water if necessary.

Divide the dough in half, wrap, and chill for at least 30 minutes.

Preheat the oven to 400°F. Grease every other cup of a 24-cup mini muffin pan (the dough tends to overflow a bit out of the wells so filling every other well prevents the tarts from touching one another), or all the wells of a 12-cup mini tart pan.
Roll one disk of dough 1/8" thick. Cut 3 1/2" fluted circles: 12 for the mini tart pan, 10 for the mini muffin pan.

Place the circles into prepared wells of the pan. If using a mini muffin pan, press the excess dough flat against the pan. Prick the base of each crust with a fork.

Bake the crusts for 12 to 16 minutes, until the pastry is golden. Remove them from the oven.

To make the meringue: Dissolve the sugar in the boiling water. Cool, then add the meringue powder and beat until stiff peaks form.

Fill the baked cups with lemon curd, then dollop the meringue on top.

Bake the pies for 7 to 10 minutes, until the meringue is lightly browned.

Remove from the oven; when the pies are cool enough to handle, transfer them from the pan to a rack to cool completely.

Repeat with the remaining dough, filling, and meringue, making an additional 10 or 12 pies, depending on the pan you use.

Yield: 20 to 24 mini pies.
Tips from our bakers
Check out our easy recipe for homemade lemon curd — ready in under 10 minutes!