A customized print-friendly version of this recipe is available by clicking the "Print Recipe" button on this page.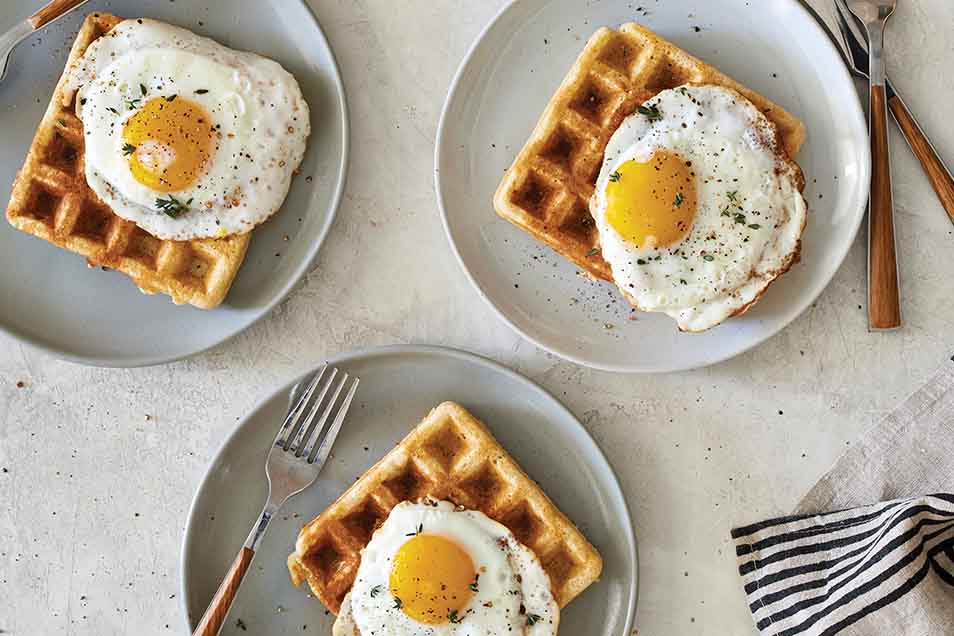 These golden brown waffles, with their comforting, mildly nutty flavor, are crispy on the outside and tender within. Add fresh berries or a drizzle of syrup for a sit-down feast, or enjoy plain as an on-the-go breakfast.
Ingredients
1 cup Paleo Baking Flour
1/2 teaspoon cream of tartar*
1/4 teaspoon baking soda*
1/8 teaspoon salt
2 large eggs, separated
1/2 cup water
2 tablespoons melted coconut oil, or your favorite paleo-friendly fat
1 tablespoon honey, or your favorite paleo-friendly sweetener
*Or substitute 3/4 teaspoon paleo-friendly baking powder
Instructions
Prepare and preheat a waffle iron according to the manufacturer's directions.

In a small bowl, whisk together the flour, cream of tartar, baking soda, and salt.

Place the whites of the 2 eggs into a medium-sized bowl. Whisk or beat them into soft peaks.

In a separate bowl, whisk together the yolks, water, oil, and honey.

Whisk the flour mixture into the yolk mixture. Using a spatula, gently but thoroughly fold the whisked egg whites into the yolk mixture, one-third at a time.

Use a generous 1/4 cup batter for each waffle. Cook until the waffle iron has almost stopped producing steam.

Serve waffles hot, one by one; or keep cooked waffles warm in a 200°F oven while you cook the entire batch.

Freeze waffles for up to 1 month.