A customized print-friendly version of this recipe is available by clicking the "Print Recipe" button on this page.
Salted Vanilla Bean Caramel Sauce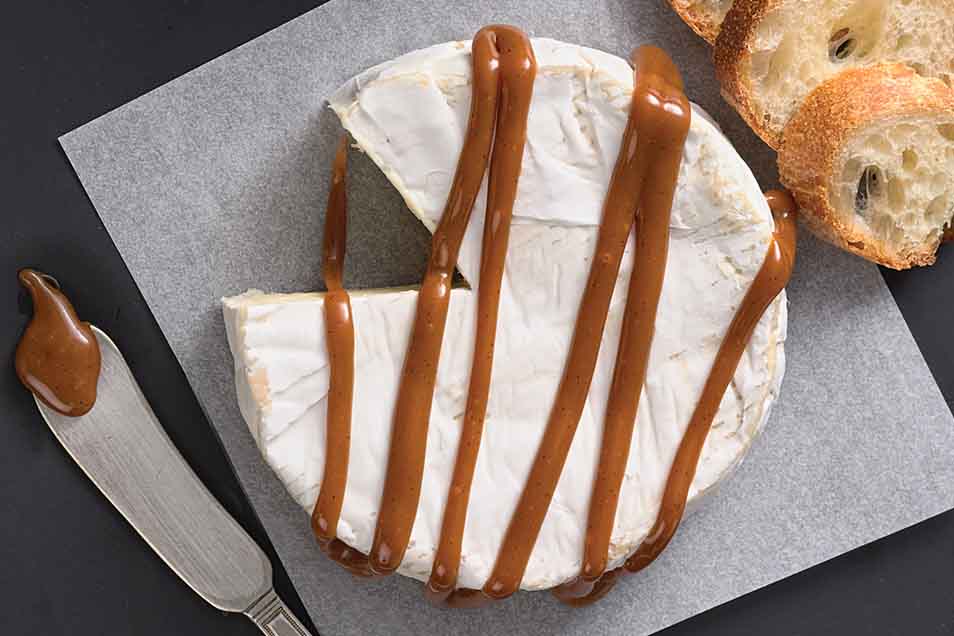 Sweet, salty, smooth, and creamy — this sauce has it all!
Ingredients
1 pound caramel, preferably from a block
1 tablespoon vanilla bean paste or Vanilla Bean Crush
1/2 teaspoon sea salt
1/4 cup heavy cream
Instructions
Combine all the ingredients in a large saucepan set over medium heat.

Stirring frequently, continue to heat until the caramel has liquefied and the ingredients have blended together.

Transfer to jars and cool. Refrigerate until ready to serve.

Refrigerate any leftover sauce; it should stay good in the fridge for at least several weeks.
Tips from our bakers
If you'd rather make your own caramel from scratch, try out our Caramel Sauce recipe.
Reviews
This was perfect! I made the "hot milk cake" from a different recipe but I made it as a layer cake. I made this caramel sauce to put atop the middle thin layer of frosting and on the top of the frosted cake. I also drizzled it over the sides. I used a big blob of this sauce to turn a quick buttercream into a subtle caramel buttercream. On the very top I sprinkled some flaked sea salt. The sauce itself wasn't too salty which I liked because I think having the pretty salt flakes on top added the right touch of salt and also made it look nice. The sauce texture was perfect; when warm it ran and drizzled well, when room temp it was not too sticky and not chewy. Perfect :)
I was hoping for a little more of a salty bite to it so I added an extra 1/2tsp of salt. Consistancy was perfect for a top layer of a cheesecake, fluid but it runny.
I only had half and half instead of cream, but it was amazingly delicious and really added to the cinnamon apple crepes I had made. Better than chocolate sauce.