A customized print-friendly version of this recipe is available by clicking the "Print Recipe" button on this page.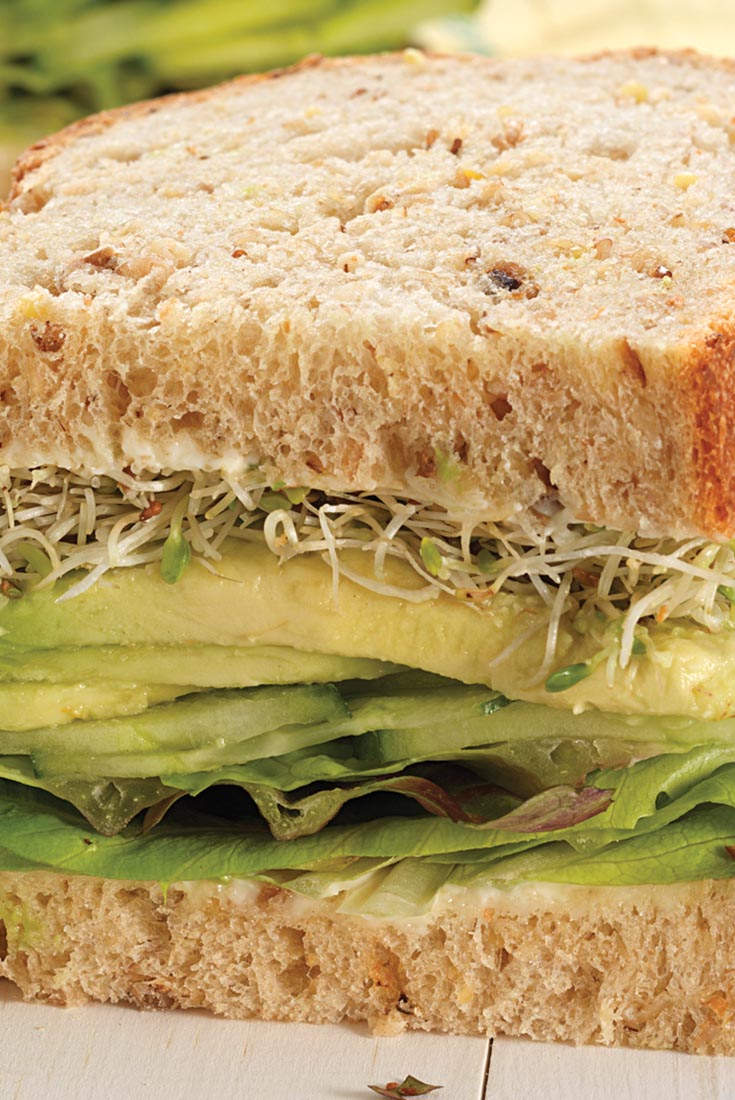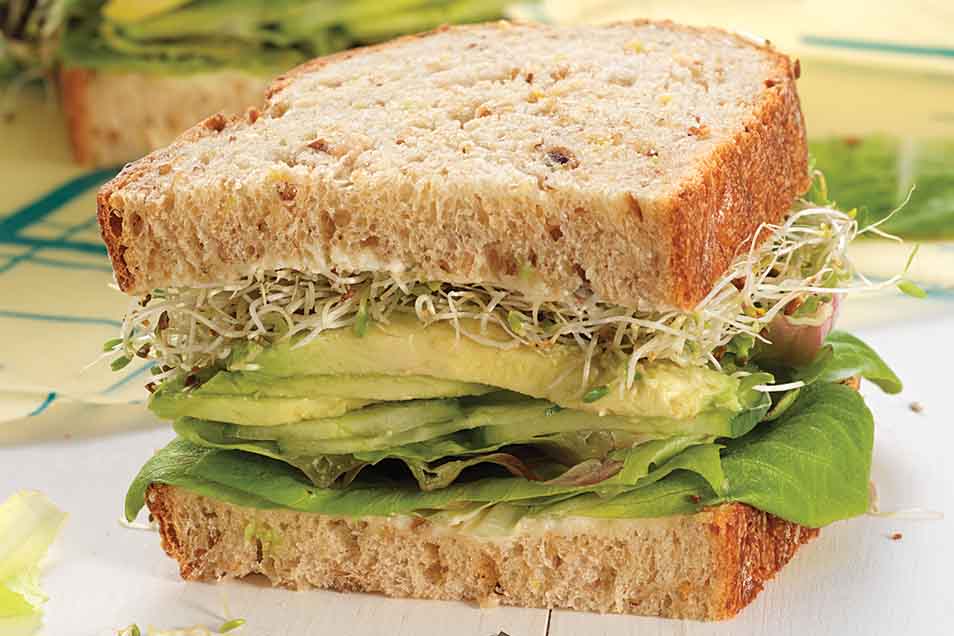 This soft, high-rising loaf has lots of whole grains and a pleasant, nubbly texture that's great for sandwiches, toast, or your dinner bread basket.
Instructions
Combine all the ingredients in a large bowl or the bucket of a bread machine. Mix and knead by hand, electric mixer or bread machine until the dough is smooth and supple, adding additional liquid or all-purpose flour as needed.

Place the dough in a lightly greased bowl, cover, and let it rise for about 1 hour. (In a bread machine, allow the machine to complete its dough cycle.)

Turn the dough onto a lightly oiled work surface, and shape it into a 9" log.

Place the loaf in a lightly greased 9" x 5" pan, cover the pan, and let the loaf rise about 40 to 60 minutes, or until it's crowned about 1" over the rim of the pan. Towards the end of the rising time, preheat the oven to 350°F.

Bake the bread for 30 to 40 minutes, or until it's golden brown and its internal temperature registers 190°F on an instant-read thermometer.

Remove the bread from the oven, remove it from the pan, and allow it to cool on a rack.

Yield: 1 loaf.
Tips from our bakers
Want to use Kamut® flour in this recipe? Substitute 1 1/2 cups (6 1/4 ounces) Kamut® and 1 1/2 cups (6 1/4 ounces) King Arthur Unbleached All-Purpose Flour for the all-purpose and white whole wheat flours. Shape the loaf into an 8" log, and place it in a lightly greased 8 1/2" x 4 1/2" loaf pan. Cover it and let it rise about 30 minutes, until it's crowned about 1" over the rim of the pan. Continue with the recipe as directed.
For a crustier loaf, form the risen dough into a ball (boule), and bake in a bread baking bowl or on a lightly greased or parchment-lined baking sheet for 30 to 40 minutes.
Reviews
Very tasty and much softer than I expected it to be. Thanks to an unexpected phone call I ended up proofing the yeast (not called for in the directions) about twice as long as I normally would which likely gave my bread a head start. I did use the KA whole grain bread improver which might also have helped. The only change I'll make for the next go around is to boost the salt just a little.
We are really enjoying this bread. I added some dried cranberries to it and the extra tang is really nice. The loaf was beautiful. The only other thing I did differently was to replace part of the water with milk as I was a little short on my dry milk (Maybe a tablespoon off of the 1/3 c.) The bread rose well - a beautiful loaf! Our only problem is that the bread is a bit delicate when you want to slice it for the toaster... tends to break apart. Did I let it rise too long? Also, can the dry milk be replaced with liquid milk if the total liquid amount remains the same? I don't always have dry milk on hand. We will be making this again!

Debbie, if you'd like to omit the dry milk powder, you can use 1 1/4 cups of fresh milk in place of the water in the recipe. As for the delicate texture, you can try using King Arthur Bread Flour in place of the all-purpose to give the dough more structure. Be sure you're not using too much flour, and let the loaf cool completely before cutting. Whole grain breads are slightly crumbly by nature, but these tips should help improve your results next time. Happy baking! Kye@KAF
A few weeks ago I made this bread for my nephew. He told me there was only one problem......there wasn't enough of it! I guess that one small Slice I took upset him! I have been trying so many different breads and hadn't made this for myself yet. So this is in my breadmaker using the dough cycle this very minute. And this one is all mine. Well i may give my husband a bite or two. I followed the recipe exactly. Thanks KAF for all your great recipes.
This is a fantastic recipe. It is so fluffy and soft - I expected a dense bread given it has whole wheat flour and whole grains. Since I did not have milled mixed grains, I coarsely ground mine in a spice mill and then soaked it in hot water (the same amount as mentioned in the recipe). Once the mixture reached room temperature, I added it to the rest of the ingredients and proceeded as usual. Thanks again for a tasty, healthy recipe!
This turned out beautifully for me! I followed the recipe exactly, except I mixed all three flours (the white whole wheat, all-purpose and 6 grain blend) and then removed half a cup. It's very dry here in Montana and I suspected I wouldn't need to add all of the flour. The bread rose beautifully and my whole family loved it - soft, with great texture and lovely crumb. I do have one question: would I need to make any changes if I doubled the recipe to make two loaves instead of one?

We're so pleased to hear what success you had with this recipe, Becky! The amount of yeast in any recipe can be varied, depending on how quickly (or slowly) you want your dough to rise, so when doubling a yeasted recipe like this, you can use anywhere from 1-2x the amount of yeast called for in the recipe. In general, we'd say that you should feel free to choose the amount that best fits your preferences. If you're at altitude, however, we'd suggest keeping the yeast amount the same, as we often find it helpful to cut back on the amount of yeast used at altitude. Hope this helps! Mollie@KAF
There is one review that asks about soaking the grains into a porridge before adding to recipe. I called KAF to inquire how much water to add to the grains as I prefer the softer loaf. This is what I wound up doing...I followed the recipe exactly. I divided the 1 1/4 cups of water in half. The first half I boiled and poured over the grains , also adding those ingredients that I could such as the salt, butter, etc. The second half I added the sugar and proofed the yeast. 5 minutes later I combined the 2, added the flours and started the mixer. I did need to add just a bit more water as the dough came together until it was the correct texture of smooth, elastic and just a little sticky. It rose beautifully. I folded it down and put it in the pan...I used a meatloaf pan which was a little larger than my bread pans, listening to those reviewers who said a larger pan would be better. Baked as directed. It was not only perfect, but exactly the taste and texture I wanted! Love, love, love KAF!
It's great bread, but it rises so slowly that it takes nearly a day to get it made. My house is not warm enough except during extreme summer heat to successfully make this bread.

Mollie, it sounds like you might want to experiment with a bread proofer, which helps create a warm environment that encourages a faster rise. You can also try putting the rising dough in your oven (turned off) with a measuring cup full of boiling water, which will create a steamy, warm environment. We hope that helps! Kye@KAF
Have made this recipe several times now, am into the second bag of 6-grain flour. This is a tasty, wholesome recipe and has turned out perfect every time.
What a wonderful loaf of soft sandwich bread!! I used Harvest Grains Blend and a dough enhancer I make...other than that, followed the recipe. I used the bread proof mode on my oven for the 1st rise & just had it on the counter for the 2nd rise in the pan. Even though I used a non-stick pan, I still used parchment in the pan. It was a beautiful, tasty loaf. I will definitely be making this again...often!
This is my go to recipe for sandwich bread. I have made it as written, except for substituting milk for water and powdered milk. I find it a very forgiving dough and easy to adapt. I measured by weight and knead by hand. This time I substituted ground flaxseed, chia seed and steel cut oatmeal for some of the multi grain mix. Because of time, the first rise was in the fridge. Even then, it seemed to be rising pretty fast so I degassed it and gave it a fold and let it continue to rise overnight. Took it out this morning, shaped and put it in the pan, and it came out great. As with other breads, if the dough seems a little dry, add water by the teaspoon until it feels right.