A customized print-friendly version of this recipe is available by clicking the "Print Recipe" button on this page.
Vanilla Cream Cheese Sandwiches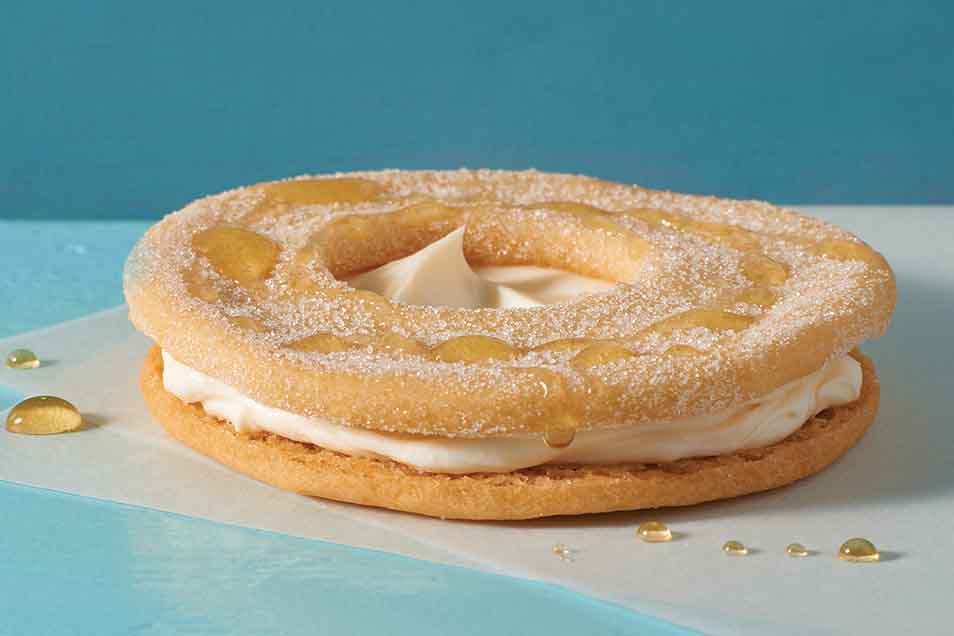 We're in love with these sweet, extra-crunchy cookies from Alice Medrich's book, Chewy Gooey Crispy Crunchy Melt-In-Your Mouth Cookies. Fill them just before serving with their tangy, creamy filling, then drizzle with a little honey to take them over the top.
Ingredients
Filling
2 cups cream cheese, mascarpone, or Greek yogurt
Topping
honey for drizzling (optional)
Instructions
To make the dough: In a medium bowl, whisk together the flour, cream of tartar, baking soda, and salt. Set aside.

Beat the butter with the sugar until smooth. Beat in the milk and vanilla. Add the flour mixture and mix until combined. Scrape the bowl and mix for another 30 seconds.

Divide the dough in half, and gently roll the first half between sheets of waxed or parchment paper to 1/8" thick. Slide onto a baking sheet, then repeat with the second half of the dough. Refrigerate for at least 2 hours, or overnight.

To bake: Preheat the oven to 350°F. Lightly grease two baking sheets, or line with parchment.

Remove one sheet of dough from the refrigerator. Peel off the top piece of paper and sprinkle the dough with a little flour. Return the paper to the top and flip the dough over; peel off the other piece of paper.

Cut the dough in circles with a 3" cutter. Cut 1 1/2" circles inside half the rounds, removing the dough with the point of a knife. (Combine and save the scraps and small rounds.) Transfer the cookies to the prepared baking sheets. Sprinkle the cookies with holes in them with pinches of vanilla sugar.

Bake for 10 to 12 minutes, until golden brown. Remove from the oven and cool on the pans. Repeat with the remaining dough until all the cookies are baked. Combine the scraps, roll, chill, cut, and bake as described.

To assemble: Just before you plan to serve, spread the bottoms of the solid cookies with a tablespoon of your preferred filling. Top with the cutout cookies, and drizzle the tops with honey.