A customized print-friendly version of this recipe is available by clicking the "Print Recipe" button on this page.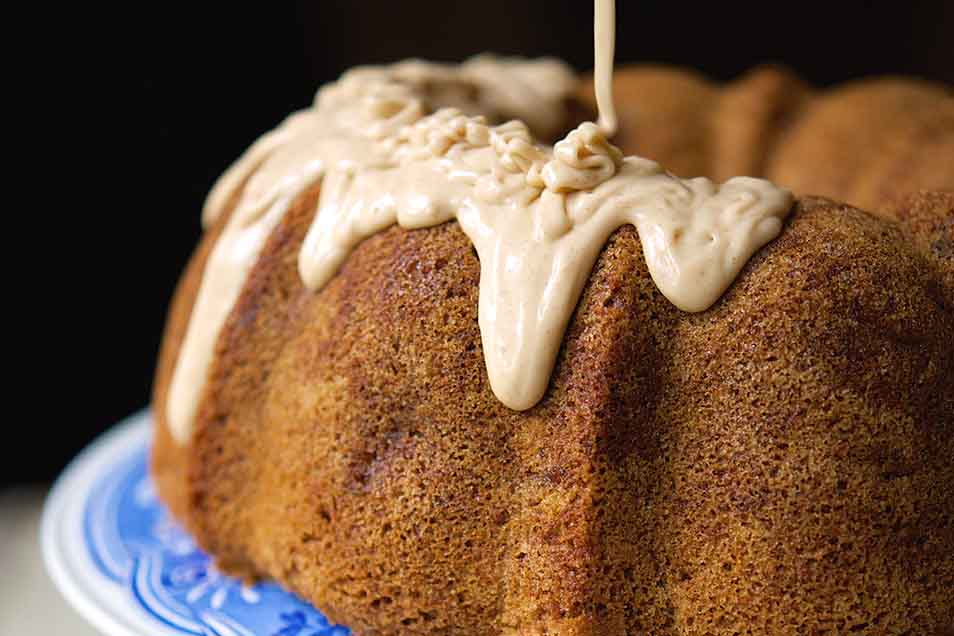 This tasty apple glaze relies for its superior flavor on thick, dark boiled cider.
Ingredients
2 1/2 tablespoons boiled cider
2 to 2 1/2 tablespoons milk, 1/2 & 1/2, light cream, or heavy cream
2 cups confectioners' sugar
generous pinch of salt
*Use enough liquid to produce a thick glaze, a bit thicker than molasses; it should just barely pour.
1/4 to 1/2 teaspoon ground cinnamon, optional
Instructions
Stir all of the ingredients together, starting with the lesser amount of milk or cream. Add additional sugar or liquid if needed to make the glaze the consistency of molasses.

Drizzle or spread the glaze atop doughnuts, cupcakes, bars, an iced cake, or pie.
Tips from our bakers
To make more or less glaze, simply increase (or decrease) the ingredients in proportion to the original.
Reviews
Perfect, simple, and packs a punch with the boiled cider flavor. Went perfectly drizzled over your apple crumble slab pie.
Couldn't be easier or more tasty. I used this instead of the glaze in the KAF apple cider doughnut recipe (which is also very good) and everyone loved them.
Soooo good. Sometimes I add a little cinnamon to it, especially when I put it on apple cakes and donuts.
I sell the cinnamon apple scones with turbinado sugar on top.to a coffee shop. I think the drizzle of this boiled cider glazed just kicked it up a notch. It adds more sweet apple flavor.
Easy and "apple-y." I made it thick, put it on top of a warm Bundt cake with a spatula and let it ooze down the sides.
Perfect ratio - I used this to glaze my apple cinnamon donuts - using the KAF mix!