A customized print-friendly version of this recipe is available by clicking the "Print Recipe" button on this page.
Traditional Boston Brown Bread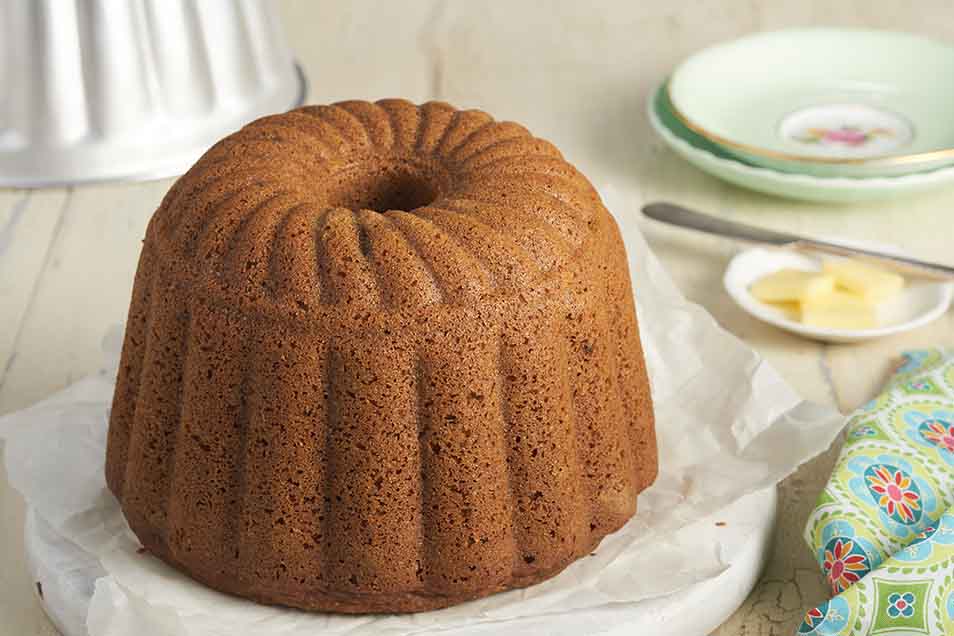 This dark, moist bread is traditionally served with baked beans and franks — not just in Boston proper, but throughout New England, where it's become a Saturday supper tradition. It's a cinch to put together, is moist and delicious, and can be mixed up quickly (though the steaming takes about two hours). Sliced thick and slathered with butter (or not), it's down-home bread at its finest.
Ingredients
1 cup yellow cornmeal
1 cup pumpernickel flour
1 teaspoon baking soda
1 teaspoon salt
1 cup raisins; optional, but good
2 cups buttermilk
3/4 cup molasses
Instructions
Mix the cornmeal, flours, baking soda, salt and raisins together. Combine the buttermilk and molasses and stir them into the dry ingredients.

Place the mixture in an 8 1/2" x 4 1/2" bread pan, or 2-quart pudding mold. Cover loosely with foil that has been greased on the inside (to prevent sticking) and secure with a rubber band. Or grease the inside lid of the pudding mold.

Place the pan, or mold, in a kettle or saucepan on top of something (crinkled aluminum foil or a stainless steel vegetable steaming insert will do nicely) to keep the pan off the bottom of the kettle. The kettle should be deep enough so its lid can cover the pudding container.

Fill the kettle with boiling water two-thirds of the way up the pan. Cover, bring the water back to a boil, then lower to a simmer. Steam for about 2 hours, adding water if necessary. The bread is done when a toothpick inserted into the center comes out clean, or with a few moist crumbs clinging to it.

Remove the bread from the kettle, and let it cool in the pan for about 10 minutes before turning it out of the pan to cool on a rack.

Store, well-wrapped, at room temperature for a day or so. Refrigerate up to several days, or freeze for up to 3 months.