A customized print-friendly version of this recipe is available by clicking the "Print Recipe" button on this page.
Brown Sugar Sour Cream Pound Cake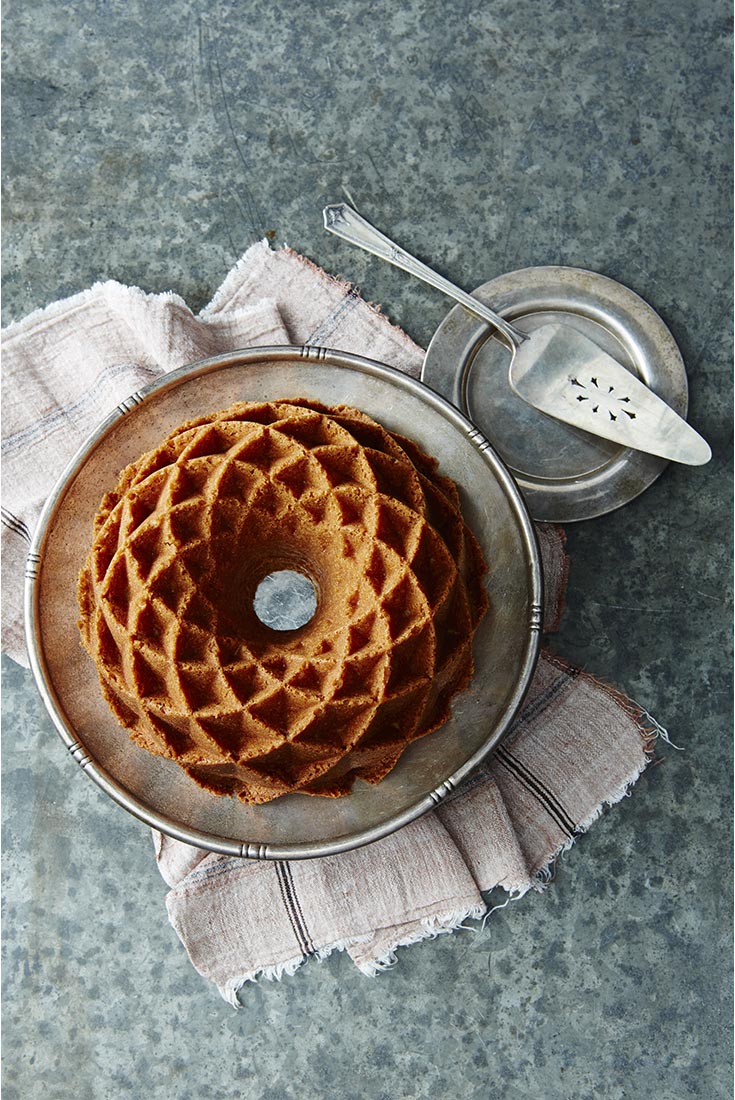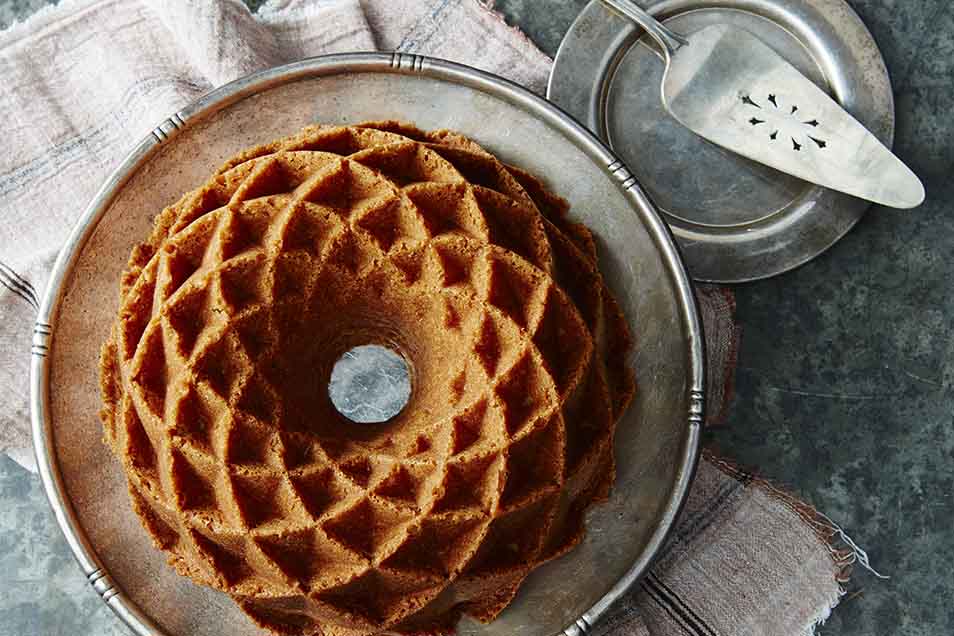 Tender, just sweet enough, and with a bit of tang, this cake is perfect with fresh berries. Or ice cream. Or both!
Ingredients
16 tablespoons (1 cup) butter, at cool room temperature
1 cup light brown sugar, packed
1/2 cup granulated sugar
2 large eggs
1 teaspoon baking powder
1 teaspoon salt
1/4 teaspoon baking soda
1 cup sour cream
1 1/2 teaspoons vanilla extract
Instructions
Preheat the oven to 350°F. Lightly grease a 9- or 10-cup Bundt pan.

In a large bowl, use an electric mixer to beat the butter and sugars at medium speed for about 2 minutes. The mixture will be light and airy, and will have lightened in color. For a visual, see our video, how to cream butter and sugar.

Add the eggs one at a time, beating for a minute or two between additions. Scrape the sides and bottom of the bowl, and beat briefly to recombine any residue.

Add the baking powder, salt, and baking soda, then gently beat in half the flour.

Gently mix in the sour cream and vanilla, then add the remaining flour, mixing just until blended.

Scoop the batter into the prepared pan, and bake for 55 to 60 minutes, until a cake tester or toothpick inserted in the center comes out clean.

Remove the cake from the oven. Cool it in the pan for 15 minutes before turning it out of the pan onto a rack to finish cooling. Cool completely before slicing.
Reviews
clearly a winner, i agree with the other reviewers. i think it works well to give the eggs a good beating to add some lightness to the cake.
My husband loves pound cake so he got this for his 75th birthday. I did sub 2% Greek yogurt for the sour cream and threw in an extra knob of butter to ensure enough fat. It was excellent! So tender and delicious.
I love this recipe! It came out perfectly and nice and moist, I only wonder if this would be good with a glaze, or if it would make it too soggy?

Almost all Bundt cakes are good with glaze, Trey! You might want to try making a simple glaze using about a cup of confectioner's sugar and enough milk to make a thick but pourable glaze. Great idea! Kye@KAF
It was delicious, moist, and airy. Mine didn't deflate as a couple others mentioned. I did sub unsweetened, nonfat Greek yogurt for sour cream with no issues and increased to 3/4 tsp vanilla. I baked in a nordicware train cars cupcake pan. Do you think it would come out in a 9" round cake pan? It would be an amazing layer cake! We had it with a bit of whipped cream and strawberries and my husband loved it!

Hi Cassie, if you'd like to bake this as a layer cake, use two 8" or 9" round pans. (The 8" pan will give you taller, more impressive layers.) You should watch the cakes closely as they bake and look for a golden brown top; bake the layers for 35 minutes for 8" pans, or 45 to 50 minutes for 9" pans, until a cake tester inserted into the center comes out clean. Happy baking! Kye@KAF
I made this cake to bring to a neighborhood barbecue but needed to make another dessert to bring, because it sank when cooled, was undone in spots and very dense. I followed the directions exactly, baked it for the recommended time and the skewer came out clean when I tested it. Very disappointing.

Carole, we're sorry to hear this pound cake didn't turn out as you hoped it would. The most common reasons why cake fall in the center is because the flour's too weak (be sure you're using King Arthur brand all-purpose), or over-mixing the butter and sugar together, which can cause dense gluey streaks as well as a collapsed structure. We hope that by adjusting these two factors, you're able to make a beautiful and delicious pound cake next time. Kye@KAF
I made this cake for the Fourth of July for a cookout and served it with a sauce that I made with blueberries, black raspberries, and blackberries every one there were raving about it and not everyone had a chance to taste it went so fast, thanks King Arthur for your recipes Terri Myrtle Beach
This cake was easy to make. The only thing I could find wrong with this cake is that you had to top it with lots of whipped cream or cool whip as it was somewhat dried out tasting. It was very tasty as long as you had the whipped cream on top of it. I would recommend serving this to a large group so that it doesn't sit around very long in the cake container and dry out more. If you like making bundt cakes, this is an easy one to do.
I really really like this recipe, and I'm wondering what would need to be substituted to make it chocolate.

We really do too, M.C.! Rather than try to turn this into a chocolate cake, we'd suggest giving our Chocolate Fudge Bundt Cake a try instead. It has a similar texture, and a lovely, deep, dark chocolate flavor. Happy baking! Mollie@KAF
I have now made this cake a half dozen times and it is my current go to cake. The flavor is delicious. I made two switches to the recipe that I think improved it. First I use dark brown sugar instead of light brown sugar. Second, I doubled the vanilla. I love this cake.
This cake is addictive! However I found the weight measurements to be incorrect for the flour. I weighed the 2 cups of flour and came up with 10.5 ounces, not the 8.5. When I made it as written the cake deflated...however I was able to use it for a trifle. Made again the nect day with the larger amy of flour, and people are still raving about it.

Hi Kapo, it sounds like you might be measuring your flour by scooping the measuring cup right into the bag of flour. To ensure you're using the correct amount, we recommend either measuring your flour by weight using a scale, or fluffing and sprinkling the flour gently into your measuring cup one spoonful at a time before leveling off with a knife. This will help you measure light cups of flour that weigh about 4 1/4 ounces per cup. If you're not using King Arthur Flour brand, then you might need to use more than what's called for in the recipe, as our flour is stronger than most others and less of it can support a cake's structure successfully. We hope that helps! Kye@KAF