A customized print-friendly version of this recipe is available by clicking the "Print Recipe" button on this page.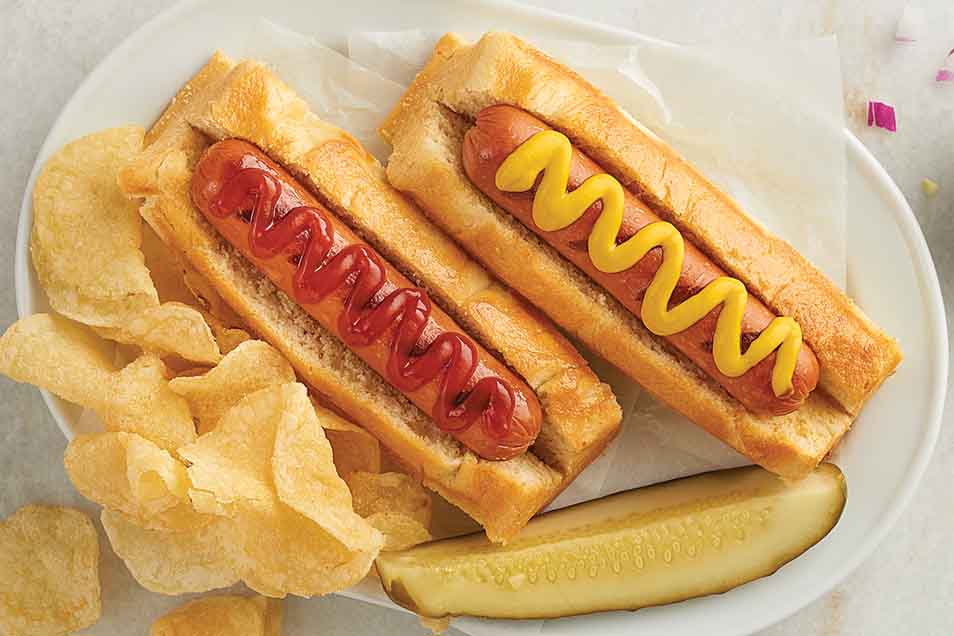 These classic rolls, with their straight-up, white sides, golden-crust tops and bottoms, and soft texture, have been filled with everything from hotdogs to lobster salad in these parts. Now you can have them fresh and warm from your own oven!


Ingredients
2 teaspoons instant yeast
2 tablespoons sugar or non-diastatic malt powder
1/4 cup Baker's Special Dry Milk or nonfat dry milk
1/4 cup (1 1/2 ounces) potato flour or 2/3 cup instant mashed potato flakes
2 tablespoons King Arthur Cake Enhancer, optional, for enhanced freshness
1 1/2 teaspoons salt
2 tablespoons soft butter
1 large egg
7/8 cup to 1 1/8 cups lukewarm water*
*Use the greater amount in winter or in a dry climate; the lesser amount in summer or a humid climate.
Instructions
Mix and knead together all of the ingredients (using 1 cup of the water) to make a shiny, elastic dough, about 10 minutes by hand, 5 or more by mixer. Add the additional water if necessary to make a smooth, soft dough.

Place the dough in a lightly greased bowl, and allow it to rise for 1 to 2 hours, until it's puffy.

Lightly grease your New England hot dog bun pan.

Gently deflate the dough, and stretch it in your hands till it's about 15" long and 6" wide, more or less; don't make yourself crazy being exact. Place the dough into the bun pan, stretching it to the edges as best you can.

Cover the pan with plastic wrap, and let the dough rest for 15 minutes. Remove the plastic wrap, and push it all the way into the corners of the pan, leveling the top surface as best you can. Re-cover the pan.

Let the buns rise for 45 to 60 minutes, until they've come to within 1/2" of the rim of the pan. While the dough is rising, preheat your oven to 375°F.

Grease a baking sheet, and place it atop the risen buns. Put the covered buns in the oven, weigh the baking sheet down with something oven-safe cookware (e.g., a cast iron or stoneware pan; a brick), and bake the buns for 18 minutes. Remove the baking sheet and bake a few minutes longer, if necessary to brown the rolls.

Remove the buns from the oven and place the pan on a rack for 5 minutes. Turn the buns out of the pan onto a rack to finish cooling; make sure the top (rounded) side is up.

When completely cool, slice each bun down the middle vertically, without cutting through the bottom; then separate into individual buns.