A customized print-friendly version of this recipe is available by clicking the "Print Recipe" button on this page.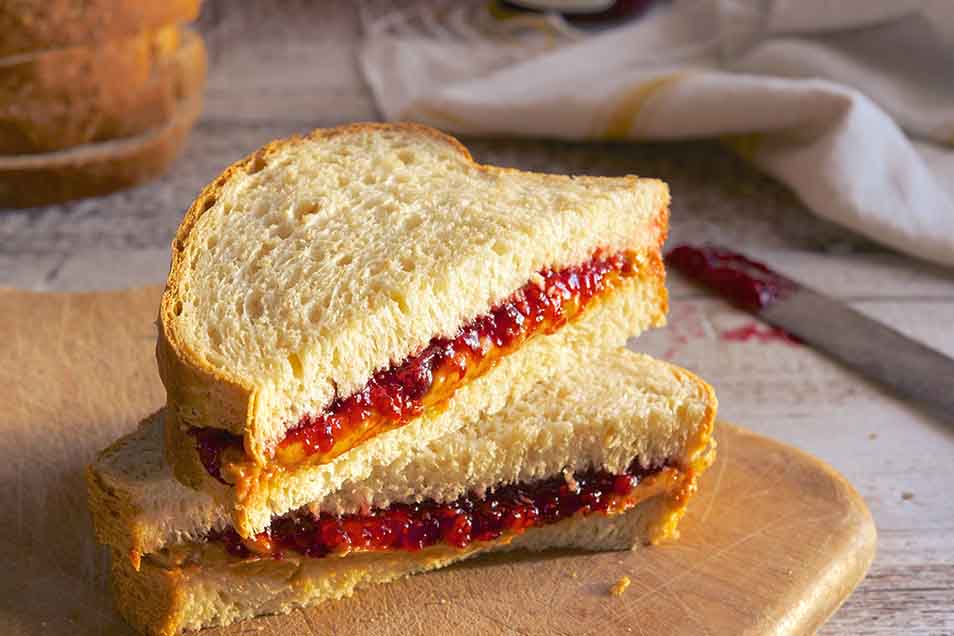 Oats make a bread which is characteristically tender, moist and just slightly sweet, the perfect foil for sandwich fillings as disparate as peanut butter and Marshmallow Fluff or bologna and American cheese. And cinnamon toast made with oatmeal bread — the smell of toasted oats mingling with the heady aromas of cinnamon and melting butter — is enough to get anyone's day off to a very good start indeed.
Instructions
In a large mixing bowl, or in the bowl of an electric mixer, combine all of the ingredients, mixing to form a shaggy dough. Knead the dough by hand (10 minutes) or by mixer (5 minutes) until it's smooth.

Place the dough in a lightly greased bowl, and allow it to rest for 1 hour; it'll become quite puffy, though it may not double in bulk.

Gently deflate the dough, and transfer it to a lightly oiled work surface. Shape it into an 8" log.

Place the dough in a lightly greased 8 1/2" x 4 1/2" loaf pan, cover the pan with loosely with lightly greased plastic wrap, and allow the dough to rise for 45 minutes to 1 hour, until it's crested 1" to 2" over the rim of the pan. Towards the end of the rising time, preheat the oven to 350°F.

Bake the bread for 35 to 40 minutes, until a digital thermometer inserted into the center registers 190°F. If the bread appears to be browning too quickly, tent it with aluminum foil for the final 10 minutes of baking.

Remove the bread from the oven, and turn it out of the pan onto a rack to cool. Store the bread well-wrapped, at room temperature, for several days; freeze for longer storage.
Nutrition Information
Serving Size

50g

Servings Per Batch

18
Amount Per Serving:
Calories

130

Calories from Fat

30

Total Fat

3.5g

Saturated Fat

2g

Trans Fat

0g

Cholesterol

5mg
Sodium

200mg

Total Carbohydrate

22g

Dietary Fiber

1g

Sugars

4g

Protein

4g
* The nutrition information provided for this recipe is determined by the ESHA Genesis R&D software program. Substituting any ingredients may change the posted nutrition information.
Tips from our bakers
If you prefer oatmeal bread sweetened the traditional way, with molasses, simply substitute 3 tablespoons molasses for the brown sugar and honey. The resultant bread will be darker in color, and slightly stronger tasting.
Rolled oats are easily ground using a blender or food processor; a mini-processor is the perfect tool, because of the small amount being processed.
Why does this loaf contain both whole and ground rolled oats? Grinding a portion of the oats allows them to disperse more fully throughout the dough, lending it their humectant properties (in plain English, their ability to hold water, thus slowing down the bread's staling process). And leaving a portion of the oats whole gives the bread texture. All in all, the marriage of oats and wheat flour is a happy one, and a boon to sandwich and toast lovers everywhere.
Traditionally, oatmeal bread is sweetened with molasses, which gives it a dark color and pronounced burnt-sugar flavor. We choose to lighten the effect here by using brown sugar and honey.
Want to make this loaf with the help of your bread machine? Place all of the ingredients into the pan of your machine, program the machine for Manual or Dough, and press Start. About 10 minutes before the end of the second kneading cycle, check the dough and adjust its consistency as necessary with additional flour or water; the finished dough should be soft and supple. Shape the loaf and bake it in your regular oven, as directed above.
Reviews
Holy crow! This is a great recipe. My husband and I really enjoy this bread. I made it exactly to recipe and used the whole grain enhancer from KAF as directed. The loaf rose beautifully and the crumb is perfect. It's dry enough to handle a good schmear of honey yet still moist enough to have that nice dental chew. My hubby like many hubbies never gets tired of sammies and this bread handles sammies quite nicely. Even a heavy sammie of meatloaf and mayo. It tastes delicious, as good or better than loaves I've bought from bakeries. The crust is really nice not dry. I highly recommend trying this recipe.
This is fast becoming my favorite bread recipe. It has a wonderful taste and texture that I don't think I will ever get tired of. I usually double the recipe and make 3 smaller loaves. I have substituted whole wheat flour for part of the all purpose with great results. Thanks for another great recipe KAF!
Tastes great but the loaf sunk down in the middle. I subbed in 90 grams of white whole wheat for 90 grams of bread flour, which may have been the cause. I will try again!

Ellie, thanks for sharing your experience with this recipe! A loaf that sinks in the oven is usually the result of over-proofing, while one that sinks after you've taken it out is generally underbaked. We hope your next loaf is all that you've been dreaming of. Happy baking! Kat@KAF
This is one of the easiest oatmeal bread recipes ever and it's just as delicious! My husband is a sandwich junkie and eats them almost everyday. He loves his bread the most! It's so soft and absolutely delicious with anything from jams and jellies to lunch meats and grilled cheese. Bakes up perfectly every time.
You broke my heart with this bread! It's delicious. And when I took it out of the oven I thought I'd finally hit the jackpot. I've never been able to duplicate the "foldable" nature of some breads (think "Oatnut" bread by Arnold), and I really want that sometimes. Most bread I've made just break in half when I try to fold a slice. When I sliced the end off this bread I thought I had it- but when I started cutting more pieces, they just kind of tore apart. The temperature was 191 when I removed it from the oven, and it was done perfectly- no wet spots in the center, so that wasn't it. But I'm hoping you've got a suggestion for me to fix this. What could make this loaf more cohesive?

Hi Chris! One thing you can do to help with the crumblies is to include a little potato flour or dry potato flakes in your dough — 1/4 cup or 1/2 cup respectively. Potatoes have the glorious talent of holding in moisture, but it also introduces helpful starches to keep things together. You may find your dough wants another tablespoon or so of water to account for the extra dry ingredient, but other than that, you can follow the recipe as written. Annabelle@KAF
This is an excellent oatmeal bread recipe. The only suggestion I have is - weigh the liquids. I kept ending up with very wet dough until I figured out that the measurement markings on my beaker measuring cup were slightly off. Problem solved. Excellent flavor.
Soft and tender crumb with a nice soft crust. I only had enough oatmeal to use as the "unprocessed" oatmeal quantity, so I substituted the King Arthur Sprouted Whole Wheat flour for the oat flour/"processed" oatmeal portion in an equal volume and the recipe turned out nicely. My second rise was done long and slow with part of that time spent in the refrigerator. Delicious flavorful bread!
Holy cow, this is good. I used half bread flour and half white whole wheat flour for the bread flour, and used two tbsp. Natural Balance and two tbsp. canola oil instead of butter. I also used brown sugar instead of honey. I mixed it and let it rise in my bread machine, then baked it in the oven. I tented it at 20 minutes and it was done at 30. Moist, cuts beautifully, really good.
This came out beautifully. The crumb is tender, it's not overly sweet, it rose like a dream--what a great recipe! Like another reviewer, mine rose really fast. It doubled in about 40 minutes on the first rise, so I checked it after 40 minutes on the second rise, and boy, am I glad I did! I was in real danger of an over-proofed loaf. It was 2" over the top of the pan already--and I didn't use any Whole Grain Improver, either. So to all those who haven't tried this yet, absolutely make this loaf! But don't just leave it and assume the rise times are accurate, because they sure weren't in my case!
This dough keeps coming out really wet and I'm afraid I'm adding too much flour while I'm kneading. Should I just reduce the liquid? I measure everything by weight, so I don't think it's an issue of not having enough flour. Thanks!

While this bread is moist, wet isn't as appealing. So long as the loaf is getting to that internal temperature of 190°F and it's still coming out wet? It would be perfectly fine to subtract a tablespoon or so of the liquid from your recipe, and just drizzle it into the dough as needed. Kindly, Annabelle@KAF