A customized print-friendly version of this recipe is available by clicking the "Print Recipe" button on this page.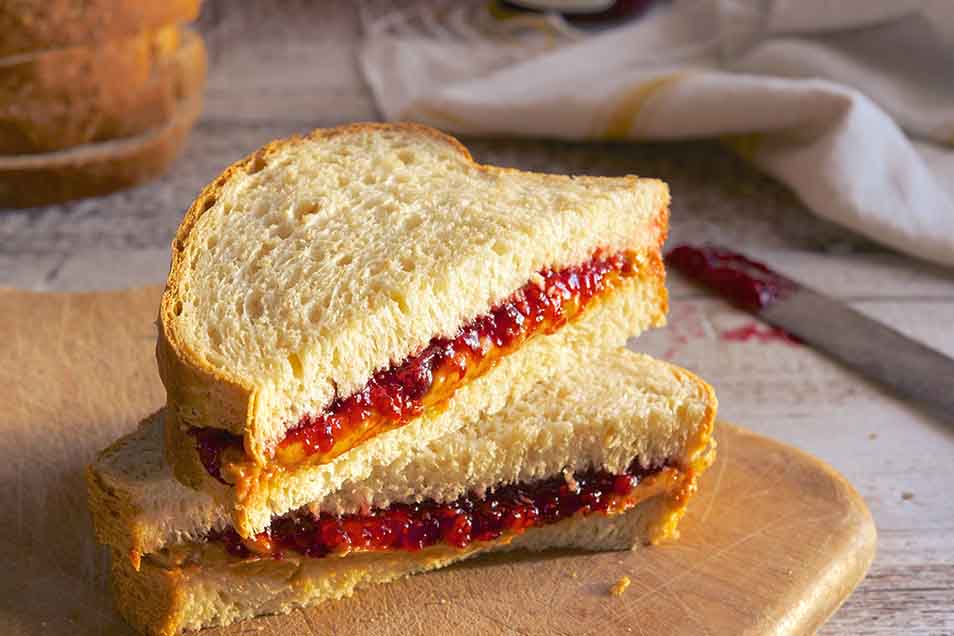 Oats make a bread which is characteristically tender, moist and just slightly sweet, the perfect foil for sandwich fillings as disparate as peanut butter and Marshmallow Fluff or bologna and American cheese. And cinnamon toast made with oatmeal bread — the smell of toasted oats mingling with the heady aromas of cinnamon and melting butter — is enough to get anyone's day off to a very good start indeed.
Instructions
In a large mixing bowl, or in the bowl of an electric mixer, combine all of the ingredients, mixing to form a shaggy dough. Knead the dough by hand (10 minutes) or by mixer (5 minutes) until it's smooth.

Place the dough in a lightly greased bowl, and allow it to rest for 1 hour; it'll become quite puffy, though it may not double in bulk.

Gently deflate the dough, and transfer it to a lightly oiled work surface. Shape it into an 8" log.

Place the dough in a lightly greased 8 1/2" x 4 1/2" loaf pan, cover the pan with loosely with lightly greased plastic wrap, and allow the dough to rise for 45 minutes to 1 hour, until it's crested 1" to 2" over the rim of the pan. Towards the end of the rising time, preheat the oven to 350°F.

Bake the bread for 35 to 40 minutes, until a digital thermometer inserted into the center registers 190°F. If the bread appears to be browning too quickly, tent it with aluminum foil for the final 10 minutes of baking.

Remove the bread from the oven, and turn it out of the pan onto a rack to cool. Store the bread well-wrapped, at room temperature, for several days; freeze for longer storage.
Nutrition Information
Serving Size

50g

Servings Per Batch

18
Amount Per Serving:
Calories

130

Calories from Fat

30

Total Fat

3.5g

Saturated Fat

2g

Trans Fat

0g

Cholesterol

5mg
Sodium

200mg

Total Carbohydrate

22g

Dietary Fiber

1g

Sugars

4g

Protein

4g
* The nutrition information provided for this recipe is determined by the ESHA Genesis R&D software program. Substituting any ingredients may change the posted nutrition information.
Tips from our bakers
If you prefer oatmeal bread sweetened the traditional way, with molasses, simply substitute 3 tablespoons molasses for the brown sugar and honey. The resultant bread will be darker in color, and slightly stronger tasting.
Rolled oats are easily ground using a blender or food processor; a mini-processor is the perfect tool, because of the small amount being processed.
Why does this loaf contain both whole and ground rolled oats? Grinding a portion of the oats allows them to disperse more fully throughout the dough, lending it their humectant properties (in plain English, their ability to hold water, thus slowing down the bread's staling process). And leaving a portion of the oats whole gives the bread texture. All in all, the marriage of oats and wheat flour is a happy one, and a boon to sandwich and toast lovers everywhere.
Traditionally, oatmeal bread is sweetened with molasses, which gives it a dark color and pronounced burnt-sugar flavor. We choose to lighten the effect here by using brown sugar and honey.
Want to make this loaf with the help of your bread machine? Place all of the ingredients into the pan of your machine, program the machine for Manual or Dough, and press Start. About 10 minutes before the end of the second kneading cycle, check the dough and adjust its consistency as necessary with additional flour or water; the finished dough should be soft and supple. Shape the loaf and bake it in your regular oven, as directed above.
Reviews
Delicious bread! I tried using the tangzhong method so the bread will keep for lunch sandwiches all week and ended up with a very wet dough. I'm guessing my calculations were off? Would it be possible to update this recipe to include alternative instructions for using tangzhong?

Hi A.S.! We recommend looking at our blog article "How to convert a bread recipe to tangzhong" for instructions on lowering the liquid to account for the tangzhong. Annabelle@KAF
I've made this bread in my 1# mini Zo many times. I love the taste and texture, and it holds together wonderfully for sammies. Makes great toast too! Any amounts listed are for 1# loaf or 1/2 the recipe. Here's the way I make it mine: 1) Instead of using butter, I just use grapeseed oil (I'm vegan-ish). 2) If I have some handy, I'll cook up 1/4 cup of millet, and add that with the liquids...hmmm, I should try quinoa... 3) Rather than messing with two different measurements of oats, I skip the whole oats entirely and take 3/4 cup whole oats and grind that and add it after the liquids go in. 4) And I add 1 Tablespoon of wheat gluten I used to make KAF's white whole wheat recipe exclusively until I tried this. Now it's my fave - stays moist longer.
We have made this bread many times now, and it's a winner! We've tailored it to our tastes with a few tweaks. We use your Sir Lancelot flour instead of all-purpose. The last couple of bakes we made a water-roux with 3T of the oat flour and 1/2c of the recipe's water. It gelates at a higher temperature than a wheat flour tangzhong, but the result is a perfect smooth gel. The dough starts out very wet and soupy, but patience! We set our 275-watt Kitchenaid on 4 and knead for 12 minutes. By the end, the rolled oats have absorbed some water and the gluten has formed beautifully. The dough rises LIKE CRAZY, so watch it! If we used the dough improver, I'm afraid of what would happen. The resulting loaf is tall, proud, soft, and strong, with a delightfully nutty crust. This is definitely our new daily bread.
I love this bread, especially since I took your suggestion and added some potato flour to make it less crumbly (I see a lot of folks have the same issue). But here's another question: every time I make this bread, I wind up with a huge wad of dough that refuses to budge off the bottom of the mixer bowl. It takes an excessive amount of flour to clean the bowl- today's loaf came in at just under a kilo of raw dough, and that can't be right, can it? Mind you, I'm adding 25-50 grams of potato flour on top of the listed amount. This happens to me no matter how humid the weather is, so I don't think the flour is holding too much water. What's going on?

Chris, perhaps it's the oats holding onto too much water. Next time, try combining the cup of rolled oats with the cup of water and let it sit for about 10 minutes to partially hydrate. Put the milk in the mixing bowl first and then the oat/water mixture on top of that, then the rest of the ingredients. The milk at the bottom should prevent that mixture from sticking to the bowl. Annabelle@KAF
I've made this twice now, the 2nd time after talking with KA bakers. My first try resulted in a tasty but very crumbly lossy, not usable for spreading. 2nd try the bakers suggested using all milk, which helped but didn't fix it entirely. I'm wondering if my 2nd rise doesn't go too long. The loaf doesn't collapse but I've run out of other options. It is still 1-2 inches over loaf pan.
I love this bread. But I do wish it had a little more density to it. My loaf had a very light crumb, which makes it hard to spread things on it without tearing the slice.
Though I had the crumbling issue, too, my main gripe is the taste - more like a sweet quickbread/cake than a real bread. (I am an experienced bread baker).

We're sorry to hear that this well-loved recipe didn't do the trick for you, Karin. If we can help troubleshoot or pick out a recipe that better fits your tastes, please give our Baker's Hotline a call at 855-371-BAKE (2253). Kindly, Morgan@KAF
Holy crow! This is a great recipe. My husband and I really enjoy this bread. I made it exactly to recipe and used the whole grain enhancer from KAF as directed. The loaf rose beautifully and the crumb is perfect. It's dry enough to handle a good schmear of honey yet still moist enough to have that nice dental chew. My hubby like many hubbies never gets tired of sammies and this bread handles sammies quite nicely. Even a heavy sammie of meatloaf and mayo. It tastes delicious, as good or better than loaves I've bought from bakeries. The crust is really nice not dry. I highly recommend trying this recipe.
This is fast becoming my favorite bread recipe. It has a wonderful taste and texture that I don't think I will ever get tired of. I usually double the recipe and make 3 smaller loaves. I have substituted whole wheat flour for part of the all purpose with great results. Thanks for another great recipe KAF!
Tastes great but the loaf sunk down in the middle. I subbed in 90 grams of white whole wheat for 90 grams of bread flour, which may have been the cause. I will try again!

Ellie, thanks for sharing your experience with this recipe! A loaf that sinks in the oven is usually the result of over-proofing, while one that sinks after you've taken it out is generally underbaked. We hope your next loaf is all that you've been dreaming of. Happy baking! Kat@KAF